NEOPEN JAD PENETRANT DEVELOPER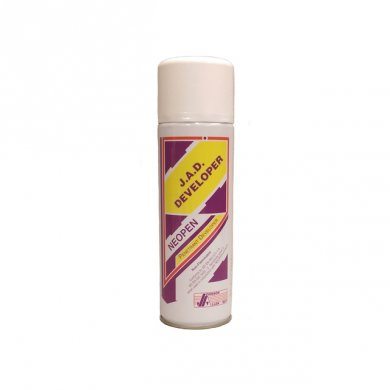 JAD is a quick drying white liquid developer suitable for use with both red and fluorescent penetrants. JAD is usually applied by aerosol or using a compressed airgun to give thin and uniform coverage before being given adequate time to develop. After inspection JAD should be removed using a penetrant cleaner such as JAC 2 or JAC 3.
JAD aerosols use a CO2 propellant which gives an excellent active product to propellant ratio when compared to liquid propellants like Butane, Isobutane and Propane.
Available in 475g aerosols and in 5L bulk containers.
Download files