NEOPEN JAC 2 DYE PENETRANT CLEANER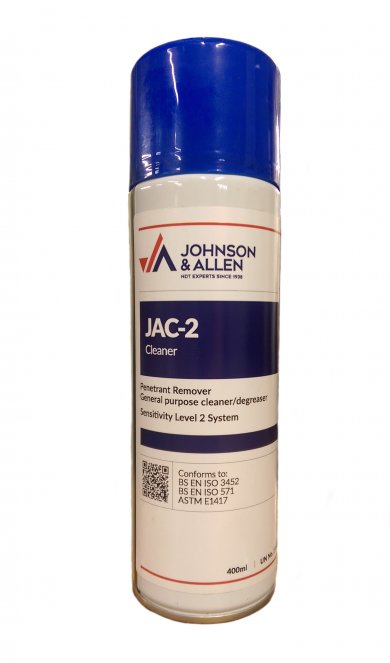 JAC 2 is a quick drying component degreaser, penetrant remover and cleaner. When used during an inspection process JAC 2 should be applied by impregnating a lint free cloth to wipe away excess penetrant before developer is applied.
Available in 400mL aerosols and in 5L bulk containers.
Download files