MAGNETIC PERMEABILITY METER/ FERROMASTER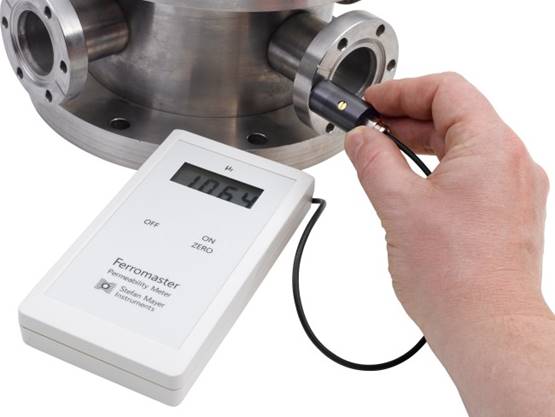 Magnetic permeability is a materials ability to become magnetised. It demonstrates whether a test item meets the magnetic signature limitations.
Applications: Quality control of stainless steel, non-destructive testing of materials and workpieces, material selection and NMR instruments, detection of ferromagnetic inclusions in materials, investigation of magnetically anisotropic materials and detection of material defects induced by stress.
Range: µr =1.001 and 1.999