EDDYFI SHARCK PROBE EDDY CURRENT ARRAY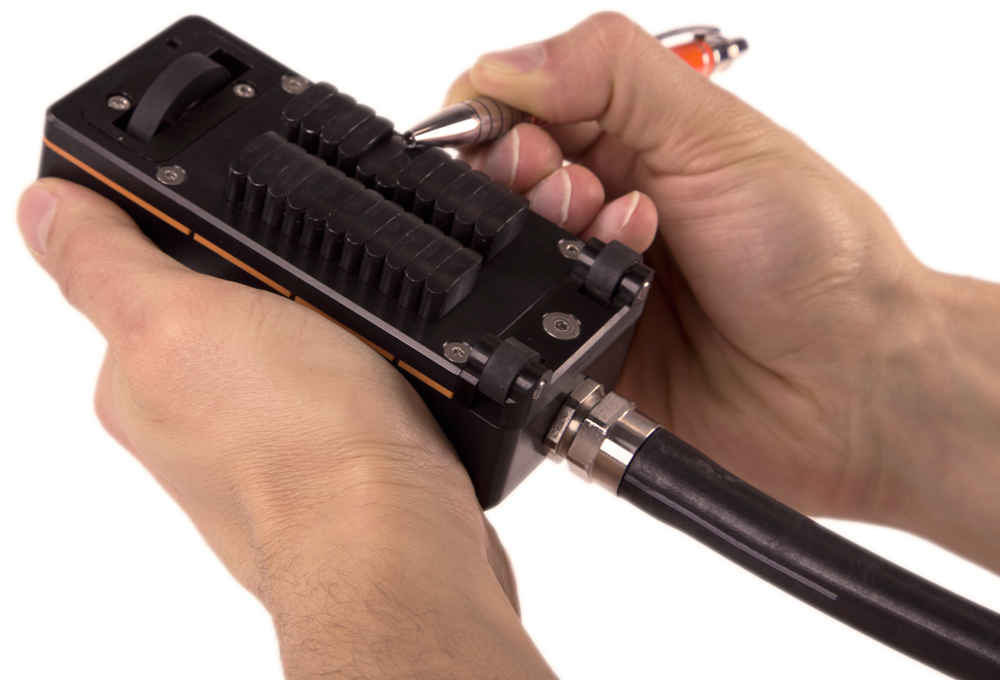 Pressure vessels are closed containers designed to hold fluids at pressures substantially different from the ambient pressure. These vessels are ubiquitous in refineries. Due to the critical nature of their function, pressure vessels must undergo regular and rigorous safety testing. The Challenge Refinery pressure vessels are subjected to the harshest conditions around. Their carbon steel welds are critical components and they are prone to several cracking mechanisms in their different zones (toe, cap, heat-affected zone).

Pressure vessel welds in this application are often controlled with wet magnetic particle testing (MT). This type of magnetic particle testing uses particles suspended in a water or oil solution. The particles can also be fluorescent to take advantage of the eye's sensitivity to color.
This application required a solution that could address the shortcomings of wet MT, while, minimally, being as reliable.
The patent-pending Sharck probe was designed specifically for this type of application.
The probe's spring-loaded fingers are designed to adapt to the geometry of the weld crown, which enables scanning the cap, toe, and heat-affected zone in a single pass. The probe's built-in encoder also makes it possible to precisely position defects along welds.
Download files